Radically saved out of the drug culture in Phoenix Arizona in 1973, Carl almost immediately felt the call of God on his life and began preparing for ministry. A live-in discipleship ministry in Scottsdale and then on to Grace Bible College in Tucson helped form his Biblical and practical foundation to pastor.

He met the love of his life, Karen, in Bible College in 1979. They were married in August of that year and two months later planted their first church, Grace in the Valley, about 20 miles north of Nogales, Mexico. He and Karen served in several Arizona ministries during the 80's and launched Mesa Window Tinting which remains to this day as a thriving business.

They moved to the Coeur d' Alene area in 1992 with their 3 young sons and soon after took an associate pastor position with New Life Community Church. With the blessing and support of New Life, they planted Word of Life Community Church in 1995 in Newman Lake Washington.

They have been thrilled to welcome those who came with a 2018 merger with Lakeside Church of Liberty Lake Washington. He remains as lead pastor over the newly named blended flock, Lakes Community Church. Carl's passions for leadership, teaching Biblical principles and mission outreach both here and abroad are corner stones to both he and Karen's ministry.


Gabe Boe was born and raised in Post Falls, Idaho. He now resides in Rathdrum with is wife and 2 children. His wife, Joanna Boe, is a homemaker and is homeschooling their children.

He gave his life to Christ at 5 years old and knew in his teen years he wanted to someday become a pastor. He went to Moody Bible School and Capernwray Bible School in Sweden.

However, it wasn't until, 2011 that God called him into ministry. After a talk with Pastor Carl about where to start, he went on his first mission trip with the Mexico Mission team in 2012. Shortly after that, Gabe and Joanna were called upon to run the Children's Ministry at Lakes Community Church. And then, a short 4 months later, Gabe became a licensed pastor filling the position of Youth Pastor.

Gabe really has a heart for the young people and takes his position of training and leading them very seriously.
Scott was raised in Arizona, and spent the first 27 years of his life as an atheist; he even debated with Christians who rejected modern scientific views on the origins of the universe and life on earth. When Scott gave his life to the Lord through the influence of Christian friends, he discovered a passion for studying God's perfect Word, memorizing Scriptures, and teaching others. He is committed to honoring God and His Word in all matters of faith and doctrine, including biblical inerrancy, creation, sound doctrine, and salvation by faith in Jesus Christ alone.

For a time, Scott pursued the goal of becoming a Navy Chaplain, which led him to Fuller Theological Seminary and Phoenix Seminary. He completed three-quarters of the coursework required for a Master's of Divinity degree, including Hebrew, Old Testament, New Testament, and Theology, and many other required master program courses. While at seminary, he met his wife, Kimberly, and they married and had their two children. Having spent time in the Navy Chaplain Corp, Scott realized this was not the call God had for him, and he focused his energy on his young family, until God called them to move to Washington state.

In addition to working as an associate pastor for LCC, he currently works full-time as the Managing Director of Finance & Administration for a patent law firm in Spokane, WA. Prior to accepting his current position, Scott was the Director of Corporate Purchasing for US Airways (now merged with American Airlines) in Tempe, AZ.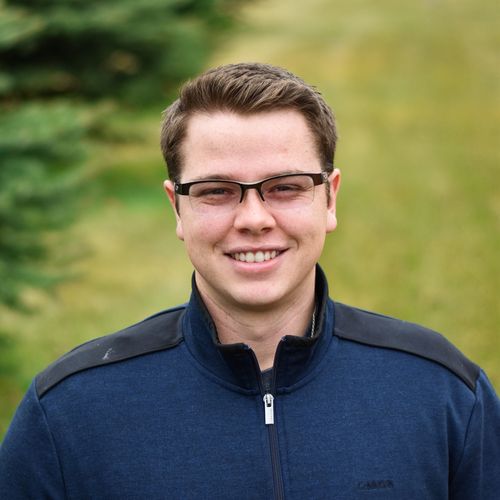 Chase married his high school sweetheart Katlynn Bolster in 2016. He knows that God has blessed him immensely with and through her.

Hobbies that he has include snowboarding, water skiing, and Frisbee golf.

Chase has a bachelor's degree in political science which has given him useful insight into the arguments against Christianity. He hopes to use this to reach a generation that is walking away from God. In leading the Young Adults group he has learned much about sharing the Word of God in an impactful way. His hope is to inspire deep contemplation of the scriptures each time they meet.

He is also in charge of our social media presence as a church and heads up the maintenance of LCC's buildings and grounds.
Children's Ministry Department Head
Kimberly is a wife and mom who has homeschooled her two kids for ten years. She moved with her family from Chandler, Arizona, to Liberty Lake, Washington in 2009. She loves the beauty of the Inland Northwest, but misses the desert sometimes too, usually in February.

Kimberly earned her Bachelor's degree in Christian Education from Grand Canyon University, and served as Children's Ministry Director in a volunteer capacity at Lakeside Church for six years, where she also created some Sunday School curriculum of her own. She loves kids and is passionate to see them grow in their knowledge of God's Word and their love of Jesus!

Her other passion is drama, so you may see her onstage performing in church dramas from time to time. In her free time she loves to read, dance, and when she can find the time, make something crafty.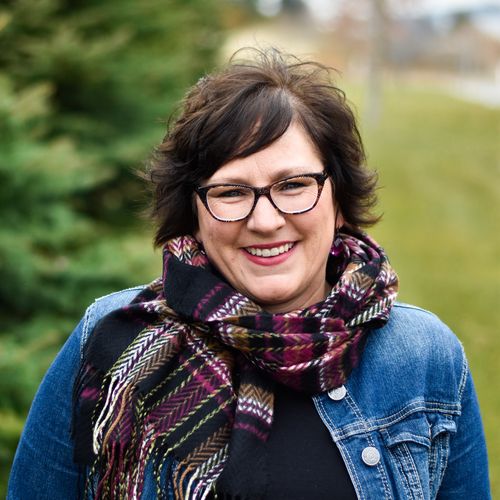 Janet Seckel is an organizer, exhorter, teacher, intercessor, and mother. She is a fan of anything historical, art, making old things beautiful again, sewing, reading, refinishing furniture and being a Grandma. Her greatest passion is to grow deeper in knowing the Lord and to continuously be in the flow of the Holy Spirit.

She holds a degree in Visual Merchandising from The Fashion Institute of Design and Merchandising, in Los Angeles, California, where she and her husband Tim met and married in 1991. They have four amazing children, a son-in-law and two grandchildren.
Robin has had the honor of working at Lakes Community Church since 2011 and has attended here since 1995. She loves her church and her job. As administrator, she says that she has a wide variety of responsibilities, with enough repetition to keep her focused and enough variety to keep her on her toes.

She knows that her spiritual gifts are varied from very administrative to extremely merciful and she definitely has a heart for people to feel welcome, included and loved.

Robin married her high-school sweetheart, Casey, in 1981. They have two beautiful daughters and three active grandsons. Casey and Robin have huge hearts for missions and have taken teams annually to Mexico since 1995.

Robin loves being outside hiking, swimming, cycling and traveling with her family. She likes to lose herself in a good book, watching all kinds of movies, finding unique places to eat delicious food and ice cream. Summertime is her favorite season.

"If I could spend a day with a historical person it would be Jesus and I would also ask if Peter could come along, too. (I have a lot in common with Peter.)"
Jeremy's journey with worship began at an early age. He always loved singing and listening to music. In 1998 his Dad (pastor Carl) brought Jeremy and his brother Sam to Jesus Northwest, a large christian music festival in Portland OR where they saw DC Talk perform live for the first time. Jeremy promptly purchased their Jesus Freak cassette and listened to Jesus Freak over and over until he wore out that portion of the cassette.

A year or two later, his Dad brought him to a Promise Keepers rally at the Tacoma Dome. It was there that he witnessed 10,000+ men raising their hand in worship. He saw an army of men ready for battle much like he had imagined Gideon's army the day they prepared for battle against the Midianites. It was the first time Jeremy raised his hands in worship and the day that he knew music was his love expression to God.

In 2003, Jeremy married his beautiful bride Jessica. In 2006 Jamie was born and in 2008 Abigail and Lily were born. Finally, in 2013, Joel was born. His wife and children mean the world to him. Jeremy can already see God doing a work in their lives through music.

In 2004 Jeremy became the worship leader at Lakes Community Church where he remains today.

"I continue to learn more about the true meaning and definition of worship everyday and am eager to continue pursuing a life dedicated to following and serving Jesus Christ."


Josh began his ministry with LCC as a youth leader with his now wife Emily. They led the youth group together and shortly thereafter, fell in love. Josh took up a spot with Jeremy as a worship leader for the church. He stepped out of his role as youth minister so that he could fully step into his role as a worship leader. He believes that creating an atmosphere of powerful worship is one of the best ways to connect with God.
The pastoral staff, Casey Fisher, Mike Rice, and Rick Hayward
The pastoral staff, Cindy Bolster, Joe Johns, Amy Mort, Doug Gillingham, Bob Lorentz, Michele Lasso, and Tim Throckmorton.
Sunday Morning Facilitator
Tawana Jones has been a Spirit-filled Christian since she was a teenager, and a dedicated servant at almost every church she has attended. A graduate of Whitworth University in health science, she and her husband raised four children in Spokane and Liberty Lake, where Tawana served five years as administrative assistant to Pastor Don at Lakeside Church.

She currently is the lead service administrator for Lakes Community Church on Sundays, directs the Spokane Valley Writer's Club, and provides in-home care for her father-in-law. She has giftings of faith, prayer, organization, and a heart to serve the people of Lakes.
Rick was raised in the Foursquare Church in southern California where he was part of a great youth group that is still close today. He asked Jesus into his life the last year of high school. He spent many Saturday nights at Maranatha Village during the time Christian music exploded. Being a part of some great music ministries has brought him closer to the Lord and strengthened his walk with God. He says "God is my Savior, my Father, and my Friend. He is always with me, beside me, leading me, and picking me up when I fall. I have seen the Spirit of the Lord move in magnificent ways!"

"I'm a greeter because I love people and I like to love on people. I can sense when someone needs a hug, a prayer or a word of encouragement. If you ever need encouragement, a hug or a prayer don't hesitate to hunt me down!"
Valley Gardner grew up in a loving home under a legalistic church culture and felt the results of fear and spiritual abuse throughout her late teens and early twenties. She is extremely grateful for the grace and safety that she found 25 years ago when God answered her desperate heart-cry and led her to a new church plant that was under the leadership of pastor Carl Hampsch.

She has served in almost every area of the church and in the process she has discovered that she loves her church family! She has a candid way of telling her story that makes it safe to share yours as well; and she looks forward to getting to know you.

She sells real estate with her husband Scott and her Personal time is spent playing her French horn in the North Idaho Wind Symphony and the Panhandle Symphony.
Tim Brown is the head usher and coach of the co-ed softball team at Lakes. He has always had a passion for sports, especially baseball. Tim and his wife, Leah, moved to Spokane in 2017 and began going to Lakeside Church, which soon became Lakes Community Church. They feel very blessed to call Lakes their church family.
Lisa began coming to Word of Life in the summer of 2013, after church wounding from a divorce moved her to find a smaller community of believers where she could know others and be known in an authentic environment.

Dick began coming to Word of Life in 2014 when his then-wife Connie was too sick to walk without falling down. Previous church wounds had kept him out of church for five years. Connie worsened and died in 2015. Dick experienced firsthand the value of support and care from his church community.

In the summer of 2015, Dick did some home improvements for Lisa. This was repeated in the spring of 2016, which led to spontaneous after-church meals and drives every other weekend like clockwork! By Thanksgiving, Dick and Lisa were a couple, sitting together in church, and 14 months later, they were married in December of 2017, just before the church merged to become Lakes Community Church.

Dick and Lisa marvel at how God has brought them together as a couple in this senior season of life, and now together as a team to use their gifts of helps, encouragement and mercy ministering in the Care Ministry.